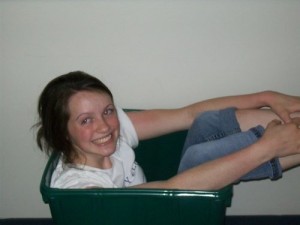 Please join us in celebrating the life of an amazing young woman whose time was cut entirely too short. She had other work to do, and knew when it was time to go. She is missed deeply and is forever in our hearts.
Your thoughts, stories and comments are more than welcome. Please keep in mind that this is a celebration of life and love, not something to be damaged or scarred in anyway. If you have something that is not exactly pleasant, you are more than welcome to leave it. All comments are reviewed prior to them being published, so it is suggested that if you have nothing nice to say….don't say it because it will not get published.
Thank you! We Love You!