by Stacey on Jun.08, 2011, under Events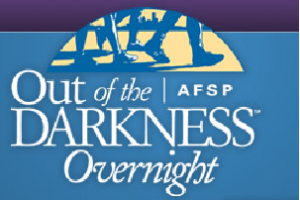 The 2012 Out of the Darkness Overnight Walk will take place in San Francisco, CA June 9-10, 2012. My family and I will be there to walk the 18 miles in honor of our Brittany and her sacrifices that caused her to take her own life.
Anyone that would like to join us, we would be happy to have you. Click Team Brittany's Legacy to register as a walker. Donations are also welcome and all the proceeds to to the American Foundation for Suicide Prevention for research, educational programs and assistance to the ones left behind.
The Out of the Darkness Overnight walk is a walk like no other. It's an 18 mile journey through the night, from dusk until dawn where a courageous community of men and women will break the silence and bring the issues of depression and suicide into the light. We will walk together to turn heartbreak into hope for tomorrow.
A suicide attempt happens every minute of every day. Every 16 minutes, soneone in the US dies by suicide. These statistics are staggering and yet remain hidden and not discussed.