by Stacey on Jul.03, 2012, under Thoughts and Feelings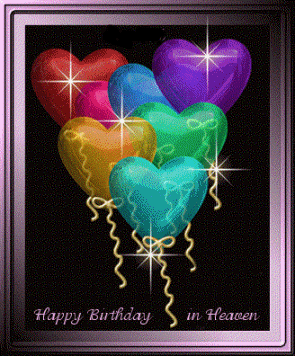 Happy Birthday my sweet angel! 21 years old today. I cannot believe that 21 years ago you blessed me with your arrival into this crazy world. Although my time with you was taken away by unmentionables, I still have the lasting memory of carrying you for 10 months, giving birth to you and holding you for the first time. I was the first person that to kiss you, dressed you, cared for you when you were sick and rocked you to sleep when you could not fall asleep.
I love you and miss you so very much. I am so sorry for everything that you had to deal with before you left. I am sorry that your mind was filled with the lies that others continue to feel the need to tell. Now, you are able to see everything that has and is still happening. it's ok sweetheart.
Thank you for looking over us like you do. I feel your presence everywhere I go. I know you are with me and your sisters. I know you are guiding us to do the right thing every day.
Rest in peace my angel. I hope it was one hell of a party up there.