by Stacey on Jun.24, 2013, under Suicide Prevention Public Policies, Thoughts and Feelings
The trip to Washington DC was a huge success! We were able to meet with Harry Reid, the Senate Majority leader to discuss with him the need for his co-sponsorship on several different topics that revolve around suicide prevention. Being a survivor of suicide himself (having lost his father many years ago), it was especially touching to be able to talk with him about the help that he knows we so desperately need to make this a world without suicide. He is an extremely busy man, but was so nice to take time to sit with us, even for just a few minutes.
Phil had so much great information to share with the people that we met with as well as the people that were there for AFSP. His insight in regards to the military is so very valuable and very much needed. We can all speculate about what is going on in the military, but with him actually being active duty and with the specialty position that he holds, everyone was very interested in speaking with him about it. Thank God that he was there with me because I do not think that I could have made it through without him.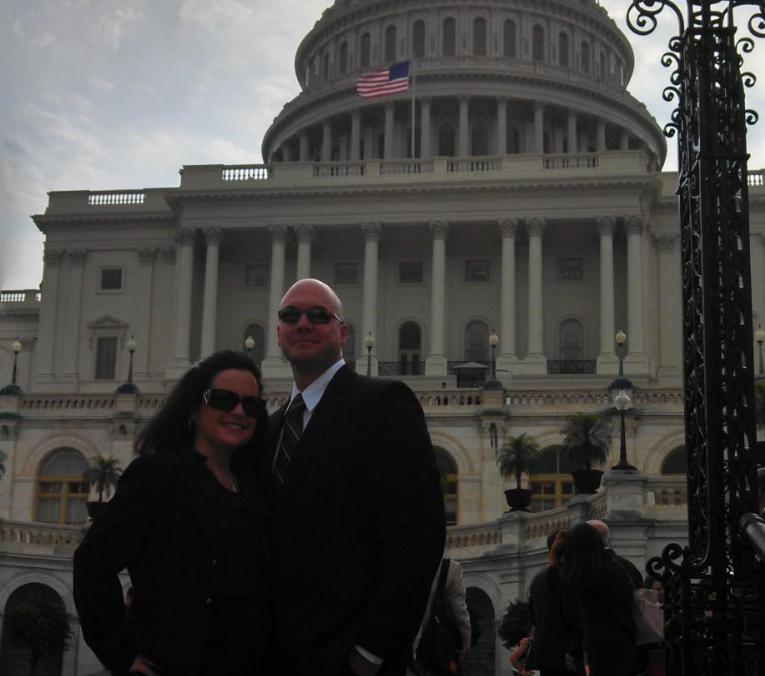 Phil and I on Capitol Hill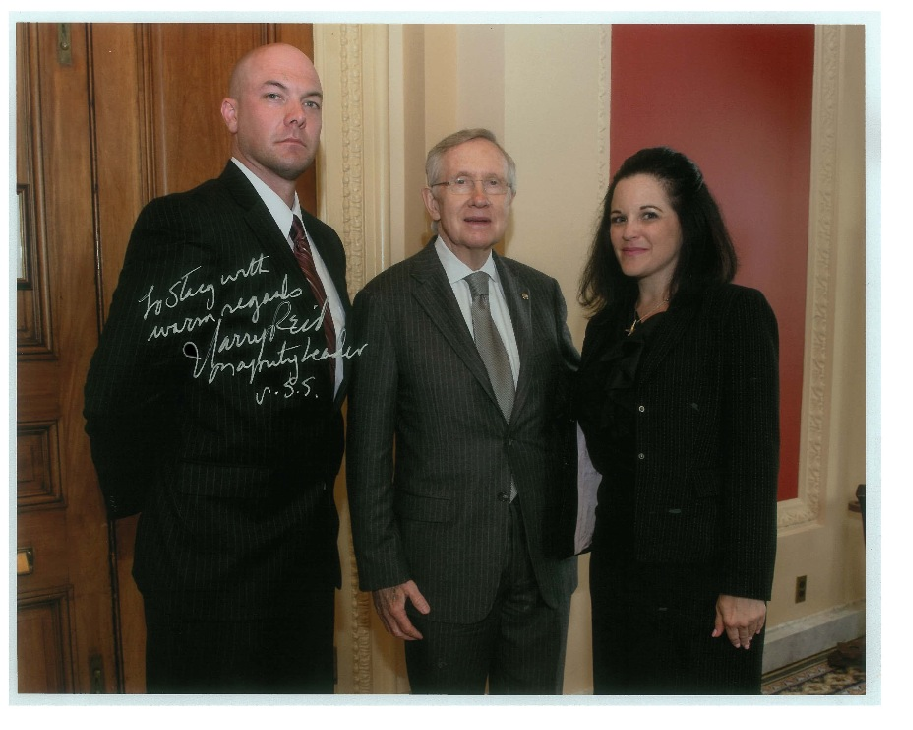 Phil, Senate Majority Leader Harry Reid (NV) and me at the Capitol Building in the Senate Majority Leader's suite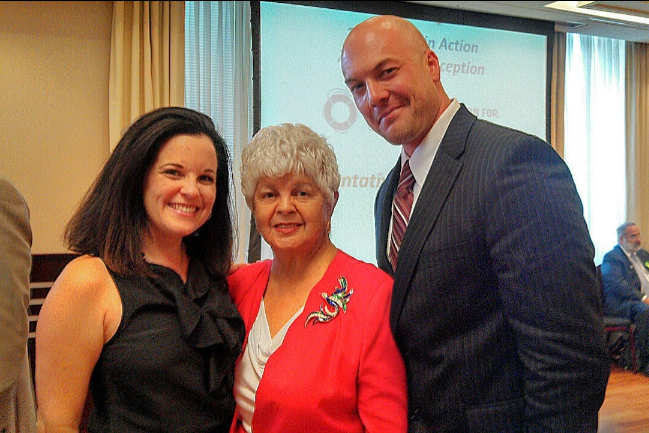 Me, Congresswoman Grace Napolitano and Phil at the AFSP awards event